EMPLOYEE HOURS & RECORDS
As an Employer you are required to keep records of your Employees hours and employment details. The details required by the Workplace Relation Commission are available at www.workplacerelations.ie.
Some of the records required include Required Employment Records
PA Solutions have designed a user friendly template book for recording employee hours.
The employee hours records book is available for purchase for €65 including VAT (plus P&P).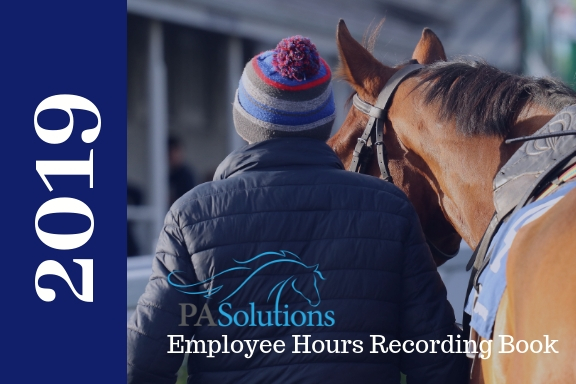 If you are a member of The Irish Racehorse Trainers Association you can download your free copy from the IRTA website www.irta.ie.